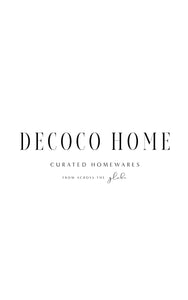 Our " Physical" Gift Certificates are sent via post to your nominated or recipients postal address. 
Vouchers can be used online at www.decocohome.com
If you would like a Digital gift voucher to be emailed to you or recipient please request on checkout.
We will be in touch shortly for the details you would like on the voucher and issue your unique website code for your voucher.
Please note that gift vouchers are not redeemable for cash and expire within 24 months.